Telford Park Tennis Club Coaching
Telford Park Tennis Club offer extensive individual and group coaching programmes for adults and juniors of all abilities.

Delivered by our highly experienced team of 4 LTA licensed and accredited coaches, including former county champions and ATP Tour players. We provide bespoke and progressive courses that can be booked online or we have a number of 'pay & play' sessions.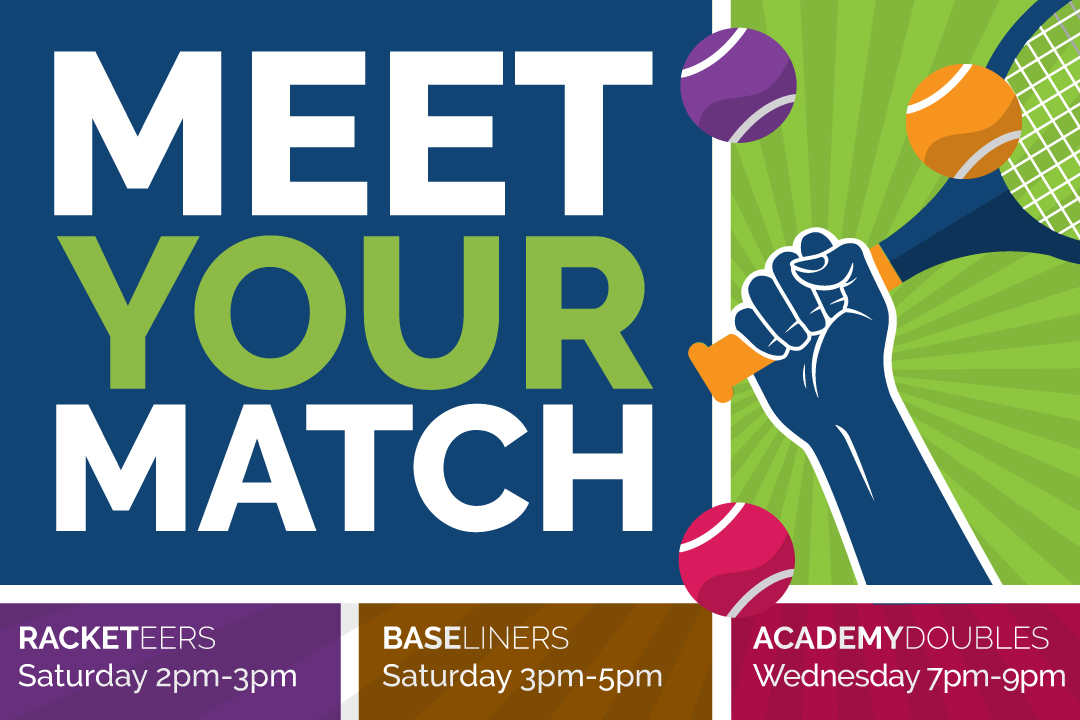 MEET YOUR MATCH
Telford Park's new initiative to team up members according to ability and encourage more competitive match play.

STARTS WEDNESDAY 15 JANUARY 2020
Find out more click here